First, let me start this post with a shout out – my little sister added to our football team yesterday! Jameson Carl Richard was born at 9:04am weighing in at 9lbs. 1oz., 21 inches long.
And oh, is he ever cute.
Second, I have been hounded for new Keagan pictures. I plan on working on that tonight. ::crosses fingers::
Lastly, have I mentioned my love for Twitter lately? Because seriously? Love. I will be the first to tell you that I thought Twitter was a RIDICULOUS concept. Who the hell wants to hear what ANYONE (myself included) is doing, all day, every day in 140 characters or less?
Um…yeah. Apparently I do. And a gazillion other people.
But it's not even the fact that I am virtually stalking (and being stalked by) so many people. In the past month or so I have been introduced to SO many "mommy bloggers" via Twitter that I can't even keep up with most of them on a daily basis. Moms talking about their kids. Moms talking about the oil spill. Moms talking about juggling life, liberty and the pursuit of happiness. Oh and let's not forget about Spanx. It's uplifting to know that I'm not in this alone.
Granted, these ladies? They are damn near professionals compared to me. But I enjoy them so much.
So, if you are in need of some new reads or just want to further stalk me by stalking those I'm stalking check out these ladies. Cuz that's the thing.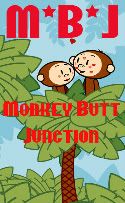 Do you have a favorite blog that you follow? I'd love more recommendations (and they don't have to be mommy blogs! I LOVE cooking, reading, etc. blogs too!)